Bobby's Handyman Service 
813-215-5090
Looking for a Local Tampa Handyman ?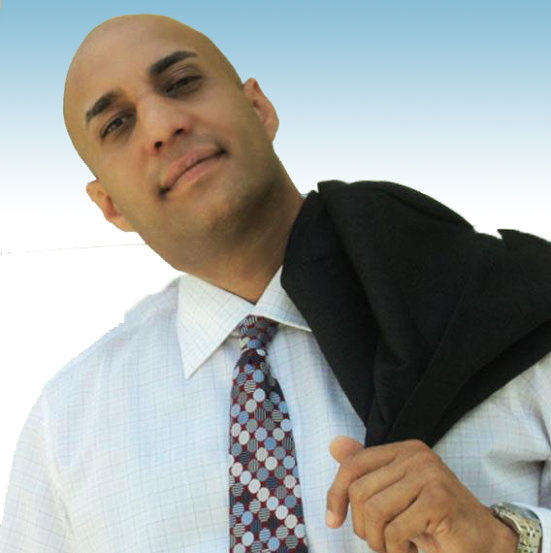 Bobby's Tampa Handyman Service is a local contractor that specializes in the painting and cosmetic remodeling services that do not require a license in the state of Florida.
We offer both residential and commercial services.Drywall-Painting-Flooring and much much more. just name it! Bobby's Handyman Service 813-215-5090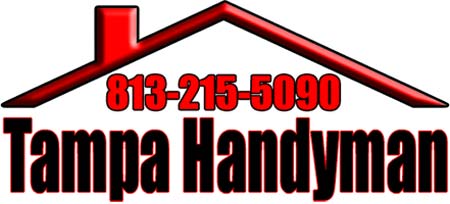 A local handyman that you can trust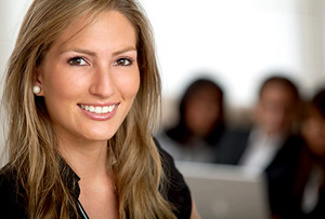 With over 20 years of experience in the construction industry in Tampa Florida, whether it is a large commercial or residential project or just a simple home improvement or repair, we take pride in our work and our main objective is to provide you with a very positive experience and guaranteed customer satisfaction.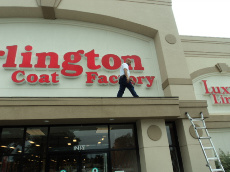 Commercial Painting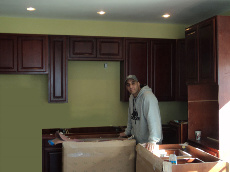 Kitchen Cabinets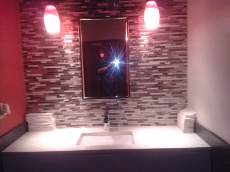 Custom Bathroom Tile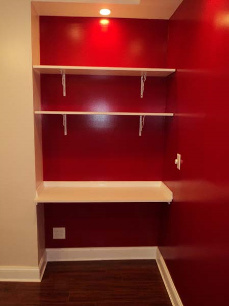 Custom Shelving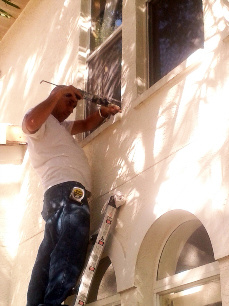 Water Proofing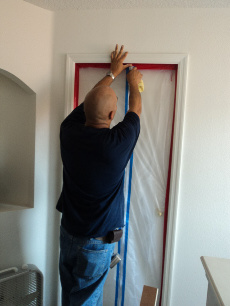 Water Damage / Insurance Claims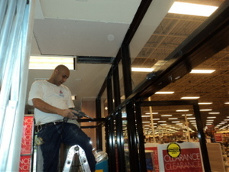 Emergency Retail Services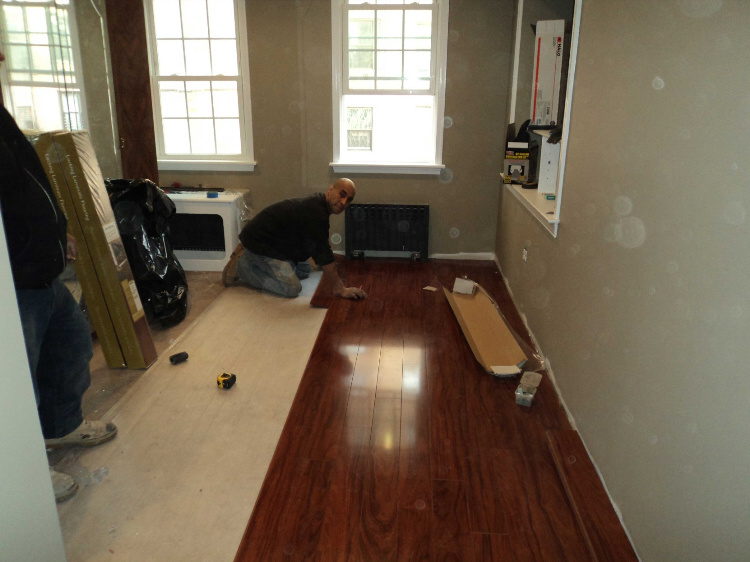 Wood Flooring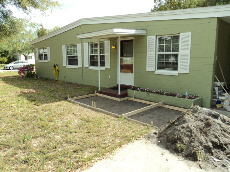 Cement Slabs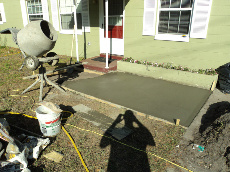 Cement Slabs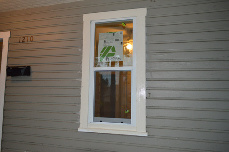 Window Repairs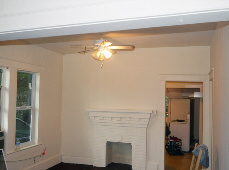 Interior painting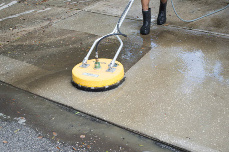 Pressure Washing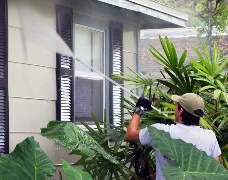 Pressure Washing
Pressure Washing
---
School and Office Space Interior and Exterior Painting Services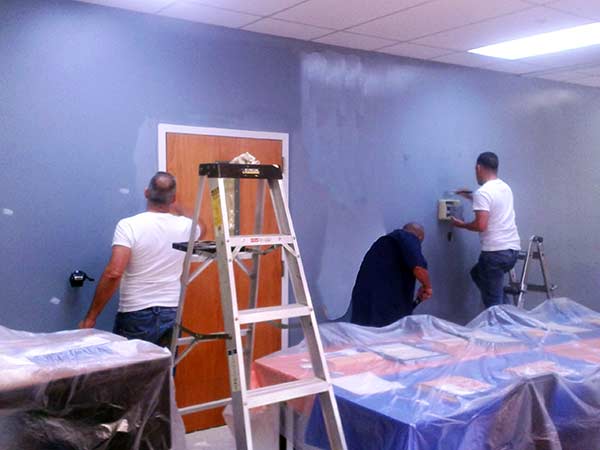 School and Office Space Interior and Exterior Painting Services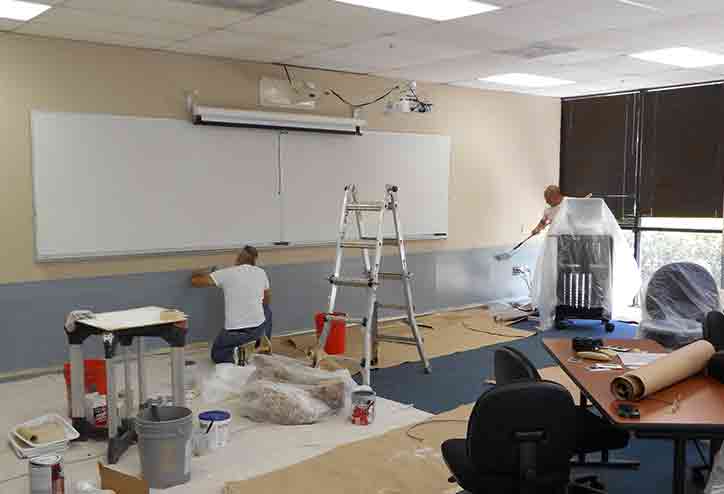 ---
Our company has received numerous recognition's and countless positive reviews throughout the years from our customers and your very own neighbors in Tampa Bay area. Additionally Bobby has been highly recommended through the Better Business Bureau with an "A" rating.
Bobby's Tampa Handyman Service is a locally owned and operated company located in Hillsborough County. Robert Merced also known as Bobby is the owner of Bobbys Handyman Service since 2003. A  Tampa handyman with over 20 years of experience in the  construction and property preservation industries. His  Specialties include commercial and residential cosmetic remodeling, renovations, repairs, maintenance, and much more.
We currently only offer services that do not require a license in the state of Florida
---
This is Bobby caulking the windows to stop the water from entering the home and continuing to damage the interior drywall and  hardwood floors. These windows have been leaking for a long period of time so the water has damaged the drywall and the hardwood floors and has encouraged the growth of mold inside the walls. Read More —>
handyman caulking windows in Tampa
---
Bobbys Tampa Handyman Service is a small home based business which Bobby operates from his actual home in Lake Magdalene, FL.. While providing services locally, most of Bobbys projects are done close to home with very little traveling or overhead expenses so Bobby is able to pass on these savings to his customers and provide them with very competitive rates.
Bobby is not only the owner of the company but is also an employee that will actually be on the job site working along side of his employees. Bobby carefully monitors  all of his projects  insuring that all projects are completed safely and are in compliance with all applicable,  local, state laws and federal regulations.
Bobby will always provide you with the safe quality workmanship that you deserve and all of Bobby's work is guaranteed in writing for 1 year. You also have the option of purchasing an extended guarantee for your protection and peace of mind.
Serving Hillsborough County Tampa FL and surrounding areas, including: Egypt Lake, Leto FL, Pasco County FL, Tampa Palms FL, Westchase FL, Lutz FL, Cheval FL, Town N Country FL, Citrus Park FL, Land O Lakes FL, Odessa FL, Keystone FL, Cypress Point Park FL, Temple Terrace FL and Lake Magdalene FL 33618
satisfaction guaranteed !
Bobby's Tampa Handyman Service has very competitive prices and can save you money ! Big Contractors can sometimes charge more than twice as much as what we charge  for the same exact work . Call us today and save !  813-215-5090
by Robert Merced Google