A bathroom remodeling contractor in Tampa that you can trust.
Bobby's Handyman Service is a local, family owned bathroom remodeling contractor with over 20 years of experience in the construction industry. Our highly skilled technicians have a vast amount of experience designing and renovating custom bathrooms in the Tampa Bay area. No matter what your budget is, we can work with you to help bring your bathroom back to life.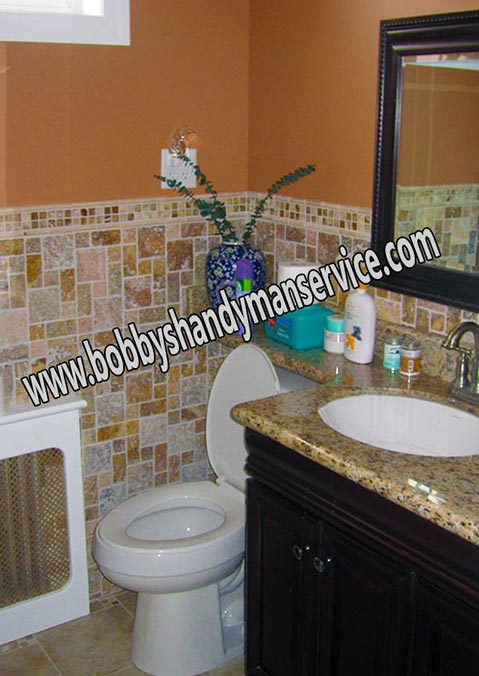 From the initial bathroom design all the way up to the finished product we will work with you side by side to make your visions become a reality. We are a fully licensed and Insured company for your protection and we will beat any written estimate, especially if its from a big box store. We will always do the work in house and we will never sub contract any of our projects. So for your next project whether its small upgrade or a full scale bathroom remodeling project be sure to call Bobby's handyman service. You wont regret it ! 
Why is bathroom remodeling so important?
Remodeling a bathroom should always be looked at as a very important investment. No matter what your intentions are, whether you are renting or selling your property the money that you invest in your bathroom will prove to be well worth the investment. The bathrooms are one of the most important selling points of a property and unfortunately very often overlooked. It is a well known fact that a house with a nice updated bathroom will sell or be rented much faster than a house with an ugly outdated bathroom. -There are many easy remodeling projects that can be done by an average handy person that can make a big difference in the marketability and property value of your home.